Agatha Christie Festival 2021
The Agatha Christie Festival in Puerto de la Cruz 2021 was an exciting array of events and options to meet Agatha Christie experts and other crime novelists alike.
The Agatha Christie festival in Puerto de la Cruz 2021 was a major inspiration and turned out to be an impressive opportunity for encounters and networking alike. It even included meeting Norman, a 83-year old from North-London, an authentic witness who met Agatha Christie for real once.  I share some of the highlights here with you.
---
Ramón Michán did an impressive Agatha Christi walking tour both in Spanish and English and gave a very lively and authentic presentation in 2.5 hours, including an inside visit of the Anglican Church and the Cólogan house.
You can contact Ramón at  https://www.facebook.com/isla.verde.9 and make sure to get his bilingual book "Ramón x3" - via Ediciones Ibhuku where he tells his very interesting autobiographical life story.
---
If you like you can also visit the "Agatha Christie Walk Viewpoint" here https://goo.gl/maps/e8vCwSrQdNZLYLHd8 but it is of course much more fun with a tour guide or crime book author for sure!
If you walk around that place make sure to benefit from the restaurant/cafe Cafe Alba that features awesome views between the Agatha Christie look out and the Agatha Christie bust.
---
I also visited some of those places again with best-selling writer and journalist  Andrew Wilson who showed his highlights of locations he also used in his crime novel "A Different Evil" with his excellent parallel universe where Agatha Christie itself is a protagonist (you can find his whole series of books via his publisher Simon & Schuster).
Andrew also presented an impressive fast-paced presentation together with Mark Aldrige at the Botanico Hotel about the life of Agatha Christie that was one of my favorite events of the festival for sure. His Instagram is @andrewwilsonaw
---
Mark Aldridge the enthusiastic academic, historian and Agatha expert that wrote two important Agatha Christie books gave some nice panel talks (often together with Andrew Wilson) and an impressive presentation at the Botanico Hotel with fun-paced insights. I grabbed his latest book "Poirot" that I can highly recommend. Check out his books via his publisher Harper Collins. His Instagram is @drmarkaldrige
---
It was fun to meet the the Tenerife native crime novelist Yanet Acosta (born in Garachico, what a coincidence as this is the central place of my novel "DineOpinion"!) and I truly enjoyed the reading from her book "Matar al padre" accompanied by Vermouth and tapas at the Tigaiga hotel - and I have to absolutely mention their surprising Mango Gazpacho that nobody should ever miss if you stay in Puerto de la Cruz.
You can read Yanets books in Spanish via her publisher Alreves (Barcelona). She won a spanish literary award by the way.  And she is founder and academic director of The Foodie Studies' Master in Gastronomic Communication and Journalism. Read some of her food related articles in Spanish via Bonviveur. Her Instagram is @yanetacosta
---
There was an interesting presentation by Jana Ohnesorg who is a major driving force behind the Czech Republic Agatha Christie Society - she speaks English and Czech and you can reach her via her Instagram at @janule.ok
---
There was a fantastic walking night tour "A night with Agatha" presented by the team of Lhorsa with Eduardo Zalba González and Natalia Pou from www.lhorsa.com with surprising Agatha Christie insights at original locations throughout the town ending at the Plaza del Charco.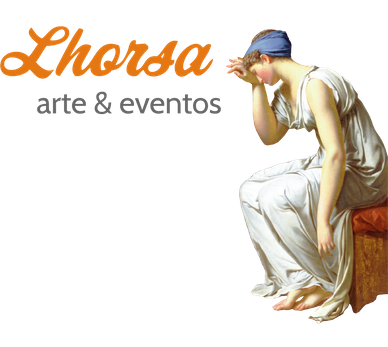 They were involved in many events and one exciting one at the Cólogan house house I could unfortunately not attend, but it was amazing from what I saw online and people told me about. They brought to life 'The Man from the Sea' from Agatha Christie's "The Enigmatic Mr. Quin" in our route "In the Footsteps of a Harlequin", that mixed literature with history and performing arts.

---
Sitio Litre Brunch
This history orchid gardens Sitio Litre where Agatha Christie had a real turning point in her writing career in 1927. Of course this famous location is (almost a spoiler alert!) rightfully mentioned in my own crime novel "Dine Opinion"(one supporting character, Dácil, has her apartment next to Sitio Litre).
I really have to thank Kelly and her mom Shirley at the Cafe Orquidea inside the Sitio Litre orchid gardens for their fantastic brunch that they did present. And for the amazing gluten-free options they even have. Delicious!
I will tell you a secret: even after the Agatha Christie Festival they serve this almost impossible to conquer more-than-a-breakfast - so make sure to call and make an reservation! Find them on Instagram at @cafeorquideatenerife and Google Maps
---
The Organizer CIT Puerto
Thanks to the people from CITPuerto who organized all the events and make this exciting festival happening every two years.  Keep your eyes on the website
I am looking very forward to 2023 Agatha Christie Festival for sure!
PS: There were many many more exciting events and authors and experts during the festival but it was next to impossible to attend to all of them, so I will make sure to catch up with more of you soon.
PPS: Did you know that the serial killer wears yellow fingernail paint
in "Dine Opinion"?